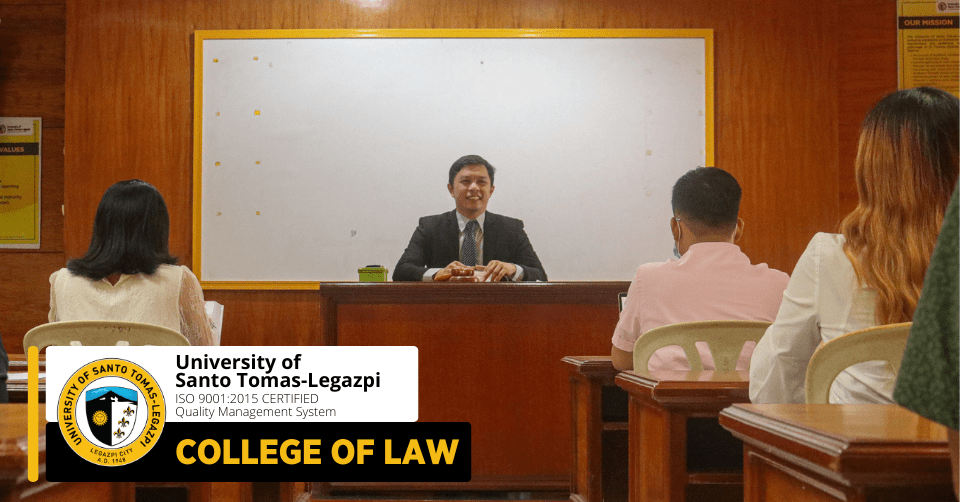 The UST-Legazpi College of Law holds the distinction of being the first and oldest law school in Albay. It produced its first lawyers in 1955.
It is one of the most reputable law schools in Bicol, with graduates consistently passing the annual Bar Examinations. It has produced two Bar Topnotchers (No. 1 and No. 3) in 2019, and one in 2012 (No. 7).
The College is an active member of the Philippine Association of Law Schools (PALS) and International Association of Law Schools (IALS); its Student Council is also affiliated with the Association of Law Schools in the Philippines (ALSP).
Its alumni comprise the largest component of the legal circles in Albay and the nearby provinces as judges, prosecutors, defense attorneys and practicing lawyers both in the public and private sectors.
We envision to be the premier Law School in a deregulated university that produces lawyers who do not just shine but illuminate, who are not just advocates, but prime movers for justice and social transformation.
We are a Catholic Law School and committed to nurturing the minds and the hearts of our students to become outstanding members of the legal profession with the highest ideals and values, advancing legal scholarship and serving the public.
THE JURIS DOCTOR PROGRAM (Non-Thesis)
UST-Legazpi's Juris Doctor (JD) program duration is four (4) years. Classes are being held from 5:30 PM to 8:30 PM on weekdays and from 8:00 AM to 5:00 PM on Saturdays.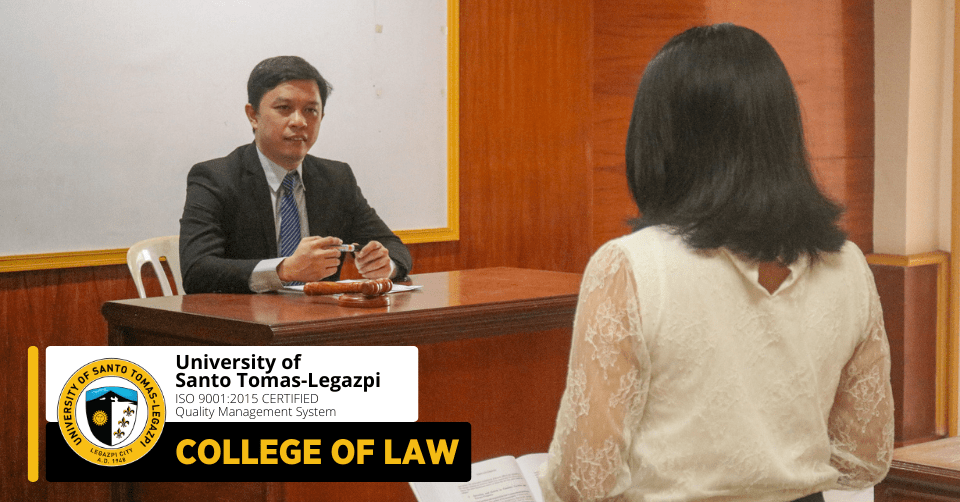 The College of Law follows a modified open admission policy which entitles any individual interested to take up the study of law to be accepted in the program.
To be eligible for admission, applicant must have previously completed a bachelor's degree with the Legal Education Board's required units in English, Mathematics and Social Sciences.
Furthermore, the applicant's scholastic records and abilities, admission test results, panel of interview results and character references are also considered during admission.
The applicant must also obtain an over-all rating not lower than "AVERAGE" in the Law Studies Admission Test (LSAT) conducted at UST-L (Rawis Campus).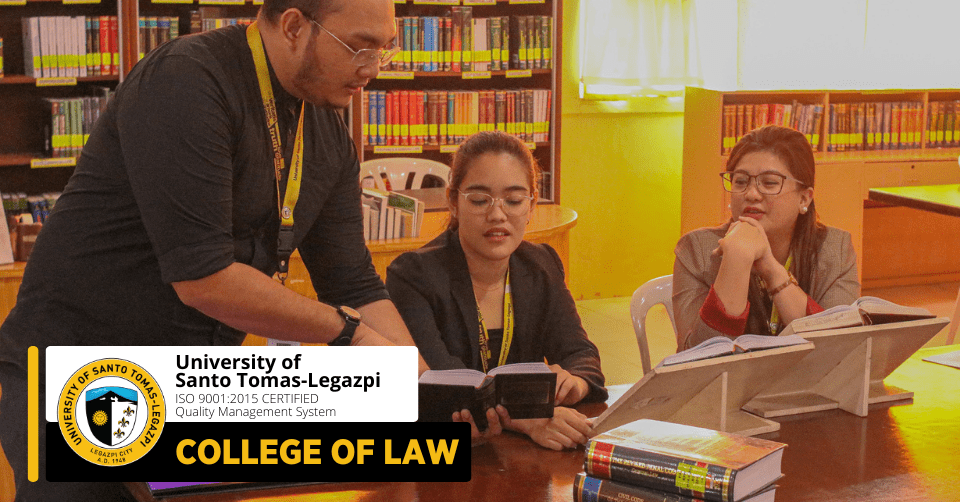 Duly accomplished application form
Transcript of Records (1 set original copy and 2 sets photocopy with the following purpose: Copy for USTLegazpi, Granted Honorable Dismissal or for Official Purposes). If not available, the following documents issued by the Registrar of the last school/college/university attended:

Certified list of grades of subjects taken and completed;
Certificate of graduation/certification that applicant is expecting to graduate at the end of the current school year or if graduation is not yet reflected in the transcript

NSO/PSA Birth Certificate (2 sets photocopy)
PhiLSAT Result (not mandatory unless subsequently required by LEB
Picture (3 pcs. of recent 2×2 picture with name tag and white background)
Marriage Certificate (2 sets photocopy for married women)
Official Receipt from UST-L Cashier (Rawis Campus) on payment of Testing Fee
Enclose in a long brown envelope enumerated documents for submission to the Office of the University Registrar.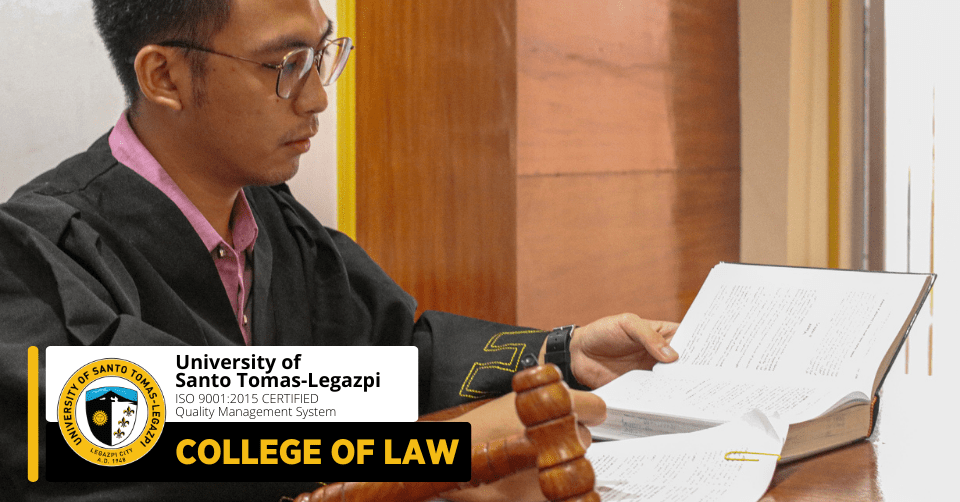 THE HOME OF BAR TOPNOTCHERS 
Exemplary Performance for 2020-2021 Bar Examinations
(Obtained grades from 85-90)
Atty. Mark Anthony Bryan O. Arimado
Atty. Darwin B. Bradecina
Atty. Andrew C. Lanzuela
Atty. Marvin Toni Dulci R. Maraña
Atty. Marie Charlotte G. Olondriz
Atty. Leo Nekko A. Romero
2019 BAR Topnotchers
Atty. Mae Diane M. Azores, CPA (TOP 1)
Atty. Myra M. Barranda, CPA (TOP 3)
2012 BAR Topnotcher
Atty. Ralph Karlo B. Barcelona (TOP 7)
Vita Veritatis et Amoris ex Gratitudine
A Life of Truth and Love out of Gratitude