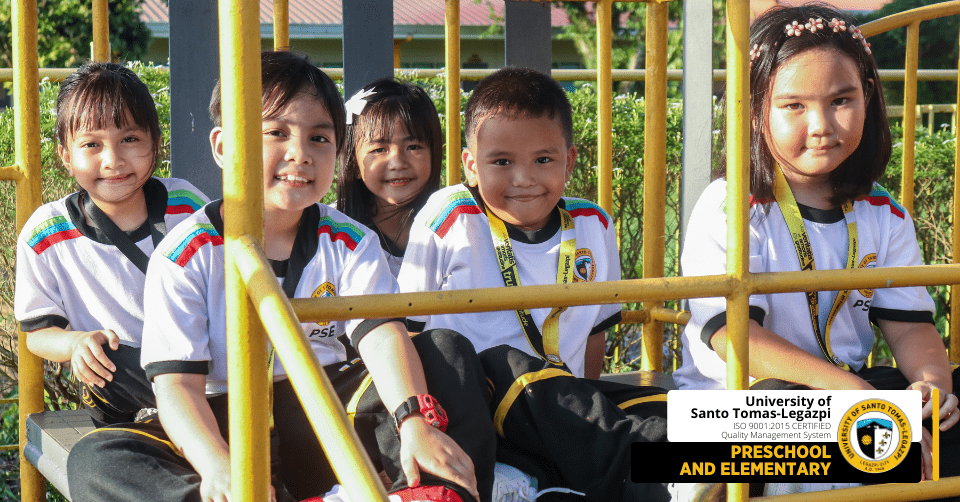 The Preschool and Elementary education conceived by the University of Santo Tomas-Legazpi implements a basic education program that addresses competencies on the basic learning areas especially in Science, Mathematics, Communication, and the Arts designed in accordance with the institution's educational philosophy and mission-vision to pursue and maintain quality education. It is competency based that features thematic conceptual educational programming and constructivist teaching learning strategies.
It aims towards developing pupils who have strong Filipino identity steeped in values of life, love, truth, and gratitude and are excellently prepared to pursue secondary education.
As a whole, the department not only nurtures the mind but also equips pupils with spiritual and moral
values which will enable them to live in a manner befitting an educated member of the church and society, thus inculcation of values is integrated in all learning areas.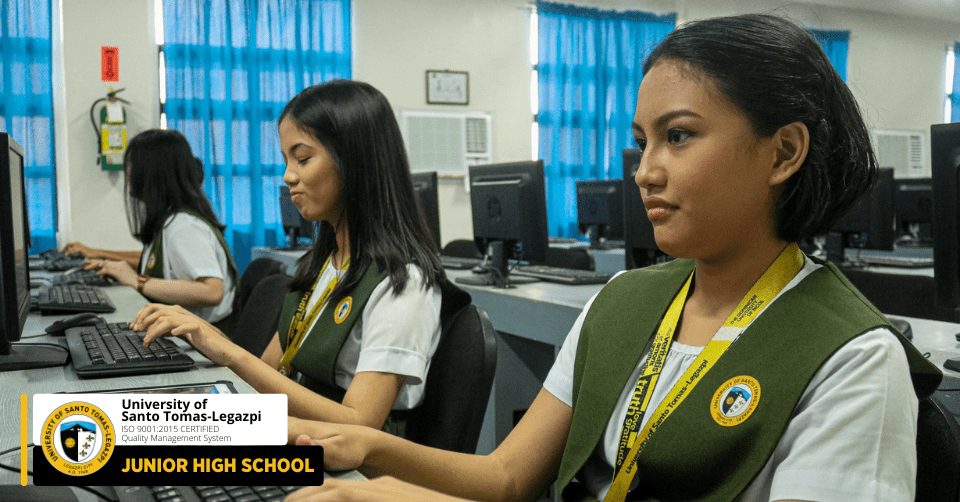 The Junior High School of the University of Santo Tomas-Legazpi is committed to provide, primarily the Bicolanos, opportunities for an innovatively comprehensive basic level of education and access to quality preparatory training responsive to the fast-growing needs and demands of higher education. It envisions to further enhance and optimize the students' talents and capabilities interwoven with the discipline of the arts and respect for science and technology for them to effect social change and moral transformation.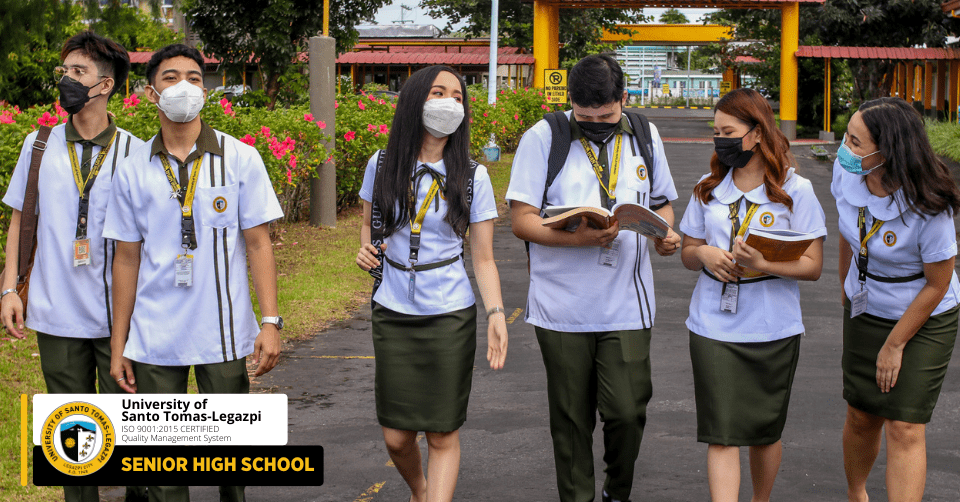 Over the years, the University of Santo Tomas-Legazpi has proven itself as one of the leading Higher Education Institutions in the region. The University has prepared its physical and human resources for the full implementation of the K-12 curriculum; its Senior High School (SHS) program is managed by competent, committed, and experienced educators who ensure that students achieve quality education and holistic formation.
Faculty members utilize online learning management systems with integration of coding education system (Robotics) to supplement classroom instruction and elevate the students' learning experience. The department also puts premium on research; guided by their advisers, students present their researches in national and international conferences.
Graduates of the UST-Legazpi SHS gain 21st century competencies necessary for the 4 exits envisioned for the K-12 program: higher education, employment, entrepreneurship, and middle-level skills development.